Please sign in so that we can notify you about a reply
Calming, Tranquil, Cleansing - Our April Showers scented candle smells incredibly clean and fresh ~ like the air just before an Earth nourishing Spring rain shower.


Fragrance Notes - Inspired by Yankee's Storm Watch. This scented candle features a crisp and cleansing scent with subtle hints of bright lemon zest.


About This Candle -
Wax Weight - 6 oz.
Burn Time - 55 Hours
Color - Light Sky Blue
Dimensions - 3 3/4" high x 2 3/4" wide
Decorative Tips -
Perfect for Smaller Spaces! Our Collection of Beautiful Decorative Candles are classically designed to transition into any style of décor. Our scented candles are the perfect complement to your unique style and will make your home smell amazing! Buy one for yourself or give it away to someone special as a gift!

Scent & Performance Guarantee -
Money Back Guarantee – All of our scented candles and wax melts come with a 100% Scent & Performance Guarantee. If you're not happy with any of our products for any reason (even if you've burned it for a while), you can request a refund or an exchange within 30 days of purchase.
Product Information -
Our 6 ounce Beauty of Spring Collection of Scented Candles burn evenly, completely, and for an incredible 55 hours! Perfectly Balanced Fragrance Load - not too strong/not too soft. Scented strong enough to pleasantly add fragrance to your home, but is not over-powering.
100% Handmade - Meticulously fussed over until it's perfect.
Wax - 100% Premium-Grade Paraffin
Wick - All-Natural Wick
Fragrance Oil - 100% Phthalate-Free
100% Non Toxic Candles - Safe for People, Pets and Plants
Container - Lead-Free, Candle-Safe, Reusable/Recyclable Glass
Made in the USA - All of our candle components are sourced and assembled in the USA.
Extras - Polished Silver Metal Lid & Free Samples Included
About the Owner/Designer/Creator -
Hello! My name is Kelli, and I design, create, and hand-pour all of the decorative candles found here. Every component of the candles have been thoroughly researched, extensively tested, and meticulously fussed over to provide you with a perfectly scented - not too strong and not too soft -, safe, non-toxic candle - safe for people, pets and plants - that feature a clean, even burn, ultimate scent throw, and incredibly long burn times giving you the absolute best (and most beautiful) scented candles you will ever own!
My Story ~

My company was created out of a love of candles - and the desire to breathe. The calming flicker and the pretty aromas of a candle while I read a book, worked around the house or was just lounging around watching tv, gave the room a cozy feeling that nothing else could. But I was having a hard time burning the candles that I'd fall in love with in the store because those candles had such over-powering fragrances that I couldn't breathe. My lungs would literally seize up because I have mild asthma. No matter the brand, soy or paraffin, expensive or not, after about a half an hour, I'd have to blow it out because I couldn't breathe. It seemed as though my days of having candles in the house were gone.

Or so I thought!

The Discovery -

One day, while scrolling mindlessly through my Facebook feed, I came across a post from a candle making group. I began to wonder if it were possible to create candles that would allow me to breathe. After a bit of research, I decided to give it a try. My thought was that if I control how they were made and what went into them, then maybe I could have candles in my life again! I had hope! And so, the adventure began...

The Journey -

I found out pretty quickly that making candles wasn't easy...lol...I laugh now, but there were many tears involved (and probably a few curse words exclaimed) during the learning process. There are so many elements involved. Each element plays a crucial role in the success or failure of a perfect candle. Finding the right wax to combine with the right type and amount of fragrance oil, and then choosing the best wick for the size of the jar I wanted to use...ugh! It was definitely a process! But, after months and months of trial and error (A LOT of error), I had created a candle that allowed me to breathe!

I had done it! Candles re-entered my fragrance-empty life.

The Candles -

I create candles using only the best ingredients. Made with premium-grade paraffin and scented with the right balance of high-quality, phthalate-free fragrance oils (low-quality fragrance oils smell like chemicals and fragrance oils containing phthalates have the potential for causing lung damage and/or breathing problems), all nestled into a beautiful jar with the proper wick size (because soot is nasty business) ensures a perfectly scented candle that you will notice when you come into a room, but it won't run you out of it.

I'm a perfectionist and every candle I make is important to me. I meticulously fuss over them until they're perfect. I ship fast and offer a 100% Money Back Scent and Performance Guarantee in the event you aren't happy with the candles for any reason.

Thank you for taking the time to read my story, and I hope I'll get to send one to you soon!

~ Kelli Davis <3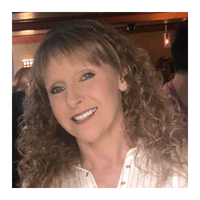 Processing Time - All items in my shop are made and ready to ship! Typically, orders are processed the same day as purchased and shipped the same day too! The only exception is items ordered in the evening once the post office is closed - in that event, your items will ship the next morning.

Tracking and Insurance is Provided.


Return Policy - All of my candles come with a 100% Money Back Scent and Performance Guarantee! If you don't agree that our candles last longer, perform better, and smell better than any other candle on the market, you may request a purchase price refund within 30 days of purchase.

- Refunds - Shipped Items - Please inspect your order as soon as it arrives and contact us immediately if the item is defective or damaged so that we can evaluate the issue and make it right. Please contact us right away at StrictlyWicks@gmail.com or by text/phone at 217-552-2722 and we will work together to find a solution.
- Refunds - Local Delivery or Pick-Up - If you are not happy with your purchase and would like a refund, please contact me right away at StrictlyWicks@gmail.com or by text/phone at 217-552-2722 and we will work together to find a solution. If you choose to return the item, you can choose to have your item picked up or you can choose to drop it off. Once we have your item, you will be automatically refunded on your original payment method.


Care Instructions - To ensure you get the full burn time of your candle, trim the wick to 1/4" - 1/8" every time you light it. Start at 1/4" - if the flame seems too big or is moving a lot without a breeze, blow out the flame and re-trim it to 1/8" and relight it.

Trimming the wick each time helps to:
Ensure that the candle burns evenly and completely.
Ensure that there is no soot (the black stuff that appears on the inside of the jar)
Ensure safety because the flame is contained within the candle and doesn't burn too hot.
** It is my ultimate goal that you love your candle purchase ~ If you ever have any questions about your candle, you can always contact me via email at StrictlyWicks@gmail.com or by text/phone at 217-552-2722 - I'm always available to help! **